Off site data backup offers all round security and protection and the peace of mind that your data is safe should you need to recover it. See our safety and security page.
Incremental vs full backups
With Humyo you get the choice to either do a ful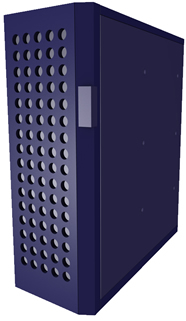 l or incremental backup. We recommend incremental.
Why?
Even with a broadband connection connecting at around 512k your upload speed will be around 256k. A 1GB backup will initially take around 6 hours to complete. We suggest that you do this over night or at a time when you are less likely to need to use the internet. You can of course backup and surf at the same time but it will be a little slower doing this.
Of course you could just back up a bit of data each day until you have it all safe and secure. The beauty of Humyo is total flexibility in a simple package.
Incremental backup only backs up the data that you have changed so each time an incremental backup runs it will take a fraction of the time a full backup takes. As your other data has not changed there is no need to back it up again.
Visit Humyo