If you want to watch Sky in more than one room you have two options.
Watching the same channel in more than one room – this is quite simple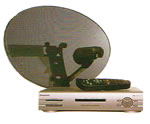 , you can either put the RF out cable into a TV amp and connect other TVs to it or use the second RF Output to run to another TV. By default the second RF Out connection is not active but you can activate this yourself [find out how]
There is no additional subscription charge for this as you do not need to get Sky involved.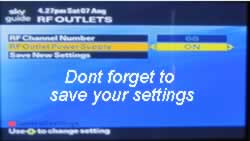 If you want to watch different channels on each TV you need to get another digibox and a Quad LNB dish. You can buy another Digibox from Sky for £99, pay a £50 installation charge (which includes the quad LNB).
A subsidised second subscription viewing card will cost you currently £10 per month.
Useful pages
| | |
| --- | --- |
| Using your loft to run network cabling | |
| List of Free to Air Satellite Channels | |