A very simple job... Whether you are installing a new graphics card as part of a new PC or upgrading your graphics card the process is the same.
You will notice that their is a slot on your motherboard that is set further back than the others. Take a look at the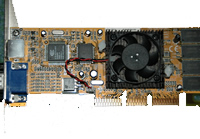 picture below and you can see a brown slot which is for the graphics card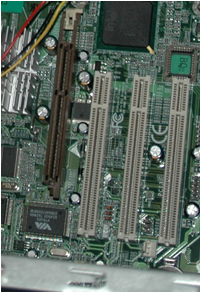 You will see a small lever at the back of the slot which pops up when you have pushed the graphics card in far enough.
Once you have pushed the card in securely you need to screw down the rear faceplate cover. This is an important step as it will make sure you do not dislodge the graphics card when connecting up the monitor and other leads.
| | |
| --- | --- |
| | |
| The case and power supply | |
| Installing the hard disks, DVD and CD | |
| Installing the CPU and processor onto the mother board | |
| Installing the memory onto the motherboard | |
| Installing a graphics card | |
| Installing a new motherboard | |