When asked about satellite TV the vast majority of people in the UK think of Sky. In fact, Sky is the most popular satellite TV system in the UK. However, Sky is not the only option and depending on your viewing preferences it can be an expensive way of getting satellite TV.

Sky TV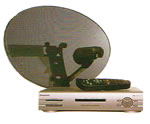 The cheapest and easiest way to get Sky TV is to get the sky package installed. This will give you a dish, receiver and installation all included. If you subscribe to a Sky package you will get the equipment and installation a subsidized price. Click here to order online.
To get the best price Sky will insist you have the equipment connected to a phone socket for the first 12 months. Once you have ordered Sky, you request an installation

date and an engineer will set it all up for you.
When the engineer installs the system they will put up the dish and align it correctly, they will then complete the cable runs and finally connect up your digibox. As part of the installation process they download the latest software and activate your viewing card.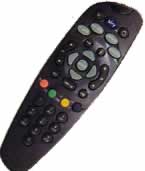 If you're buying through a High Street retailer, the process is the same except that you get a choice of Digibox – however its worth remembering that they are all the same inside.
You need to keep your Sky viewing card in your Sky Digibox all the time.
Free Channels on Sky
If you don't want to subscribe you can get the digibox and dish free from Sky but the catch is you have to pay fee of £120 to get the equipment installed. Alternatively, you can buy a digibox and dish via your local papers classifieds or via an independent stockist. View list of free to air channels
Contact Sky for free - If you are fed up having to pay 10p a minute to call sky then try this number 0800 731 6965. Why should you let them make a profit from not providing the service you have paid for!